Latest Safety Deposit Box News – Stonewall Vaults
Keep up the date with the latest safety deposit box news, security and local news brought to you by Stonewall Vaults. If you'd like to find out more about our safety deposit boxes then get in touch today.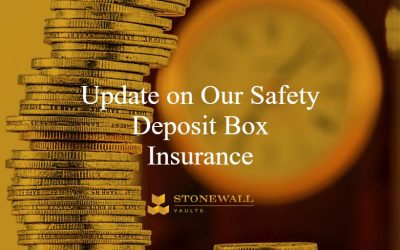 Rugby, June 15, 2023 – We regret to inform our valued customers that changes have been made to our terms and conditions regarding the [before] free yearly insurance coverage offered for safety deposit boxes. Effective immediately, customers will now only enjoy our...